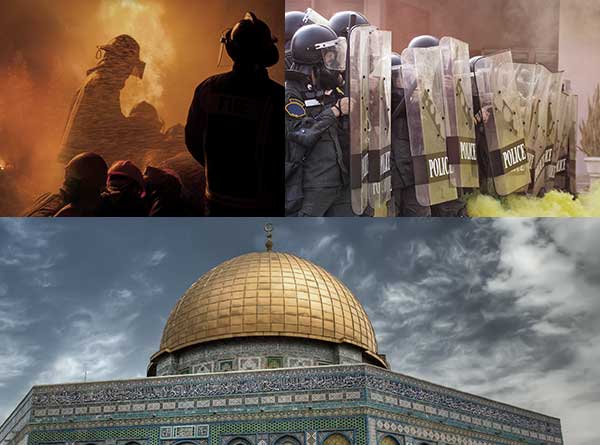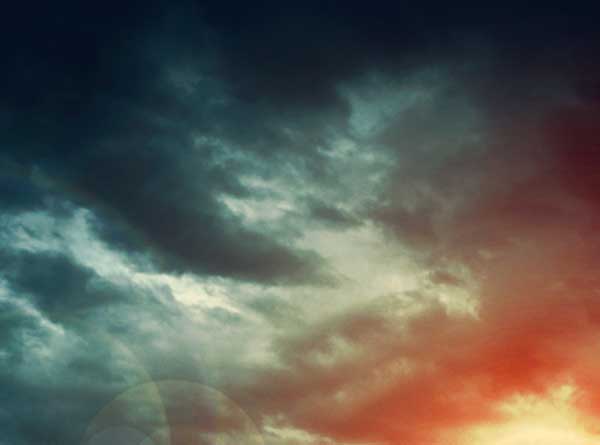 Dr. David Jeremiah Presents
Living in
the Age
of Signs
Online Destination
Living in the Age of Signs
Online Destination
"Gain All You Can, Save All You Can, Give All You Can"
Trust in the Lord, and do good. Psalm 37:3
David tells us that we respond to God first by trusting and then by doing good—trust and obey. Trust is an act of the mind, while obedience is an act of the hands and feet. Once we've set our minds on the wisdom of God, we get busy doing the things he would have us do. It's simple but empowering: "Trust in the Lord and do good."
Let's look first at the trust step—the "think right" step. Paul's advice to his protégé, Timothy, captures it well: "Godliness with contentment is great gain. For we brought nothing into this world, and it is certain we can carry nothing out. And having food and clothing, with these we shall be content" (1 Timothy 6:6–8).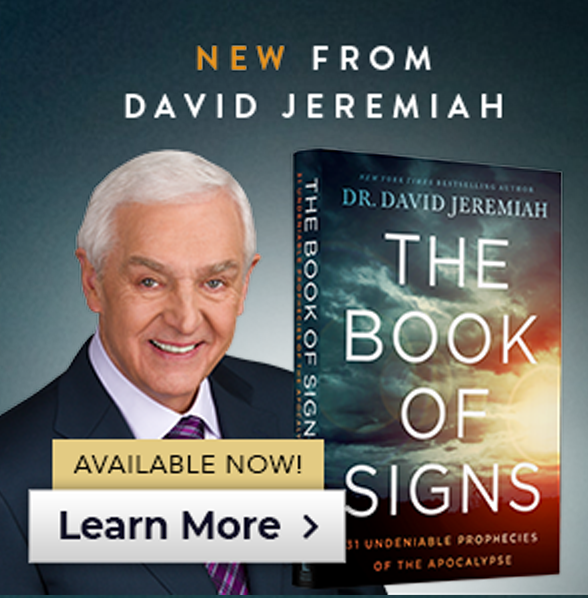 Godliness with contentment is the mind–set for right thinking—the pinnacle of wisdom in the Christian life. Don't crave more than you need; demonstrate your trust in God by being content with what you have. This mindset is why Paul could be stripped of all he owned and thrown into prison, yet still manifest incredible joy.
The world is filled with wealthy, miserable people who have everything but contentment. Their money is an empty god that can never fill the vacuum in their souls with peace. Here Paul points those with money toward right thinking: "Command those who are rich in this present age not to be haughty, nor to trust in uncertain riches but in the living God, who gives us richly all things to enjoy. Let them do good, that they be rich in good works, ready to give, willing to share, storing up for themselves a good foundation for the time to come" (1 Timothy 6:17–19).
Paul stresses the idea of both thinking rightly (trust) and then acting rightly (obedience). Right thinking means trusting in an unshakable God instead of riches that we can't take with us. Right acting means doing good, which builds a heavenly nest egg of riches waiting just for us.
These insights echo throughout the Scriptures, and they are summed up in Paul's restatement of Job's famous observation: "We brought nothing into this world, and it is certain we can carry nothing out" (1 Timothy 6:7). Someone has observed that life is ultimately like a board game of Monopoly: you go around a few times; you collect paper money and houses; and then, sooner or later, it all goes back in the box.
What we often hear of wealth is true: You can't take it with you. But you can send it on ahead. Jesus said we can lay up treasures in heaven. That means we can live now in a way that earns a kind of interest for the next life. Whenever we serve a fellow human being, we're earning that kind of spiritual capital. Jesus said that even giving a cup of cold water to someone in need is rewarded in heaven (Matthew 10:42). He also said we amass "treasures in heaven" that cannot be destroyed or stolen (Matthew 6:19–20).
The great Christian leader John Wesley lived in a time of financial disruption, and he took those words of Jesus very seriously. The Industrial Revolution was causing a massive migration to the cities. Farms were lost, small–town economies collapsed, and epidemics of crime and disease plagued urban areas. The rich grew richer, and the poor grew in number.
Wesley saw the crowds of hurting people as Jesus saw them, and he designed ministries to care for them. His ministry became a financial success, and his annual salary grew to be the modern–day equivalent of $160,000. Wesley calculated the small sum that he really needed and gave the rest away. He saw it as investing in the things of God, which never perish. Wesley said, "If I leave behind me ten pounds, . . . you and all mankind [can] bear witness against me, that I have lived and died a thief and a robber."1
By no means was John Wesley against the idea of wealth; his problem was with "storing up treasures on earth" when wealth could be such a marvelous tool of ministry. He once preached a sermon in which he proposed the best attitude we can have toward wealth: "Gain all you can, save all you can, give all you can. "2
When we do things that honor the Lord, we invest in eternity.
1John Wesley, Selections from the Writings of Rev. John Wesley (New York: Methodist Book Concern, 1929), 232.
2John Wesley, Sermons on Occasions, volume 1 (London, 1829), 566.
Further Your Study of Bible Prophecy With Dr. Jeremiah's New Study Set
The Book of Signs
31 Undeniable Prophecies of the Apocalypse